AirBnB is the poster child for the "sharing economy," a cultural phenomenon where access to an item is more important than actual ownership. (Other examples include Lyft and bicycle-sharing programs in metro areas.) The cult-favorite service has over 500,000 listings in 33,000 cities and 192 countries.
But where did the weird name come from? No, it's not just a hip nonsense term, it actually has roots.
It all began in San Francisco. Brian Chesky (now AirBnB CEO) was a recent college grad with an empty bank account and an entrepreneuristic spirit. He also had something important: an apartment. Brian and roommate Joe (now the AirBnB Chief Product Officer) heard that due to a big event taking place in the city, all hotel rooms were booked. They had an idea! Why not see if people would pay to stay in their small SF apartment? There was only one problem. Watch the clip below to find out what it was, and how it lead to the naming of the company.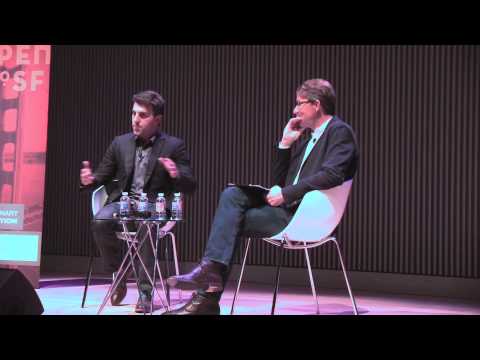 Is AirBnB legal?
According to CEO Brian Chesky, when cars first came out there was a law that they couldn't go faster than 5 miles per hour lest they scare horses. He parallels this example when discussing the shifting legislative view of the "sharing economy." Watch the clip for more.
"Do things that don't scale."
Brian says the best advice he ever received was: "It's better to have a hundred people who love you than a million people who sort of like you." He advised the OpenCo attendees to begin by creating a perfect experience for one or two people, in a totally unscalable way. Then use technology to create the scale. Watch the following clip for more. Beware the possibility of goosebumps.