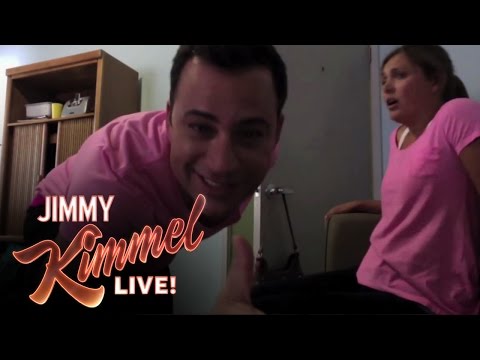 What hath Miley wrought?
On the heels of Cyrus's vivid gyrations at the MTV VMAs late last month, the 'Worst Twerk Fail Ever' video took the Internets by storm, cementing the term in the American consciousness forever.
But, as Jimmy Kimmel revealed September 10, the video was one of his famous pranks. And its star, one Caitlin Heller, wasn't really a victim at all. In fact, she wasn't Caitlin Heller at all.
Instead, she is Daphne Avalon, a professional stunt woman who - as we'll he hear in our special audio interview - was lucky to have friends who didn't spill the secret. And who, from an early age, demonstrated she had stunt work in her DNA.
Note to Warner Bros: If the rumors about 'Man of Steel 2' featuring not just Ben Affleck as Batman but also a yet-to-be-cast Wonder Woman are true - Avalon at least deserves an audition.
As you'll hear, the likeness to the "Amazing Amazon" is something she's heard before.
CLICK HERE TO LISTEN TO: Q&A: JIMMY KIMMEL'S 'TWERKING GIRL' DAPHNE AVALON (Approx. 8 min, 22 sec)