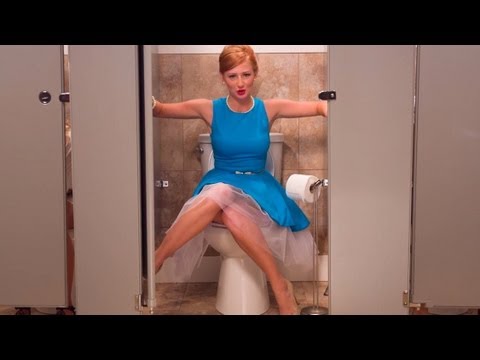 In the event you're one of the four people who haven't yet experienced the offensively funny new viral video from Poo Pourri - watch above (just since we first posted about this video's official launch yesterday, views are already closing in on 1 million - with Buzzfeed finding some especially choice words for the effort).
Then get ready to hear directly from the woman behind the project: Poo Pourri Founder & CEO Suzy Batiz - a figure who seems like the picture perfect American Success Story, and perhaps a national treasure, for helping stop one of the most powerful forms of embarrassment around.
> Q&A: SUZY BATIZ: FLUSH WITH SUCCESS (CLICK TO HEAR AUDIO INTERVIEW)<

In 2007, Suzy formulated her unique "spray before you go" bathroom spray. Poo Pourri was born - and racked up $1 million in sales its first year. It is now generating over $15 million in sales per year.
In this exclusive audio interview, I talk to Batiz just before this project was launched. She had come to me to look for ways to launch a viral sensation and help take the already successful brand to the next level by expanding upon its core audience and starting a conversation around the brand and its offerings.
Here, we talk about the brand, and its objectives with this initiative, which eventually led to bringing Jeffrey Harmon and his team - which had won widespread acclaim for its work with Orabrush – into Poo Pourri's orbit. The result is this video (for much more on this back story, click here).
As you'll see, Batiz is one very cool marketer who definitely knows her, well you get the picture.