TV commercials are significantly different than social videos. Although TV viewers watch commercials, online viewers discover, watch, and share social videos with their friends, families, and colleagues.
This is what makes the transition from producing TV commercials to creating social videos as difficult (and as funny to watch) as the transition from silent films to the "talkies" was in the musical comedy Singin' in the Rain.
And according to new research released today by video technology company Unruly, market leaders in the alcohol sector are being left behind in social video marketing because they are not optimizing their content for the social web.
If Hollywood were to make a movie of today's transition from TV commercials to social videos, far too few alcohol advertisers would be playing the part of Don Lockwood (Gene Kelly), and far too many would be playing the part of Lina Lamont (Jean Hagen).
The Unruly report, called Untapped Potential: The State of Sharing in the Alcohol Sector, found that despite enjoying significant growth in the first quarter of 2013, 97% of the "shares" across the social web came from just four ads – which is fewer than 1% of the social videos released by alcohol advertisers in 2013. (Unruly defines "shares" as the number of times a brand's social video is shared on Facebook, Twitter, and blogs.)
The four ads include Budweiser's runaway Super Bowl hit, "The Clydesdales: Brotherhood."
Meanwhile, market leaders such as Diageo and SAB Miller are lagging behind. Wine brands remain the slowest to embrace social video, attracting less than 1% of the sharing activity in Q4 2012 and Q1 2013.
Beer brands, which historically dominate alcohol advertising on TV, were also impacted by spirit brands in Q1, lowering beer brands' share of voice from 97% in Q4 2012 to 75% in Q1 2013.
The key findings of the Unruly report were:
Four ads drove 97% of the video shares in Q1: Budweiser, Neft Vodka, Carlsberg and Heineken;
Underdog brands lead social video in the spirits industry, which is outstripping sales growth of wine and beer at 3.7% CAGR;
Alcohol brands accounted for almost half (47.1%) of total FMCG/CPG shares in Q1 2013, helping to drive a 78.2% quarter-on-quarter increase in the overall sector;
AB InBev increased video shares from 8% in Q4 2012 to 59% in Q1 2013;
The top 10 alcohol ads were an average of 2 minutes 16 seconds long;
Of the top 10 alcohol videos in Q1 2013, only one - Beck's Sapphire - was 30 seconds long.
Ian Forrester, Unruly's Insight Director, says, "The research found that some of the big alcohol brands – and subsectors – are vastly underperforming in social video." He adds, "For wine and spirit brands, the opportunity to increase brand awareness and sales conversion rates through social video is huge, as there has been very little mass movement from these brands in creating shareable video content. Additionally, leading brands like Diageo and SAB Miller that have very strong market share are lagging behind competitors when it comes to social video share of voice."
The research, which evaluates social video success in the alcohol industry, found that overall video sharing in the alcohol sector increased 1,593% from Q4 2012 to Q1 2013. To download the full report, click on Unruly White Papers.
What Can Top Advertisers in the Alcohol Sector Do?
So, what can the market leaders in the alcohol sector do to keep from being left behind in social video?
Well, they could conduct some focus groups to get feedback on early versions of their new social videos. Although, if they aren't really sure what works and what doesn't, then those focus groups might end up looking like the test screening of The Dueling Cavalier.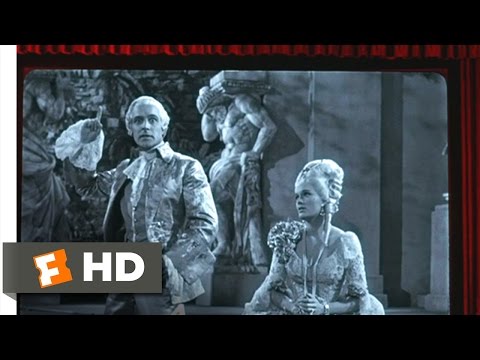 Or, per the suggestions in Unruly's white paper, they can turbocharge their video content marketing strategies by:
Not depending solely on humor when seeking to create an emotional connection;
Combining hilarity with surprise and be careful not to confuse viewers when seeking to create a 'prankvert';
Being realistic about the impact of celebrities in videos;
Ensuring content is consistent with brand values and does not damage brand equity;
Producing long-form content specifically for social video.
Now, I don't have a horse in this race. But the Hollywood version of what the market leaders in the alcohol sector do next will be a whole lot funnier to watch if they just conduct some focus groups.