This week, a long time friend of mine died suddenly and unexpectedly. I had the pleasure of working with him at three different companies and have always considered him one of the kindest and selfless people around. I am sure he knew how I felt about him and how much I valued his friendship but did I ever tell him? Or did I tell him in ways that maybe didn't directly state how much I appreciated his friendship but let him know anyway?
Just today, another friend of mine sent me this video entitled, "The Power of Words". Watch it before you continue reading.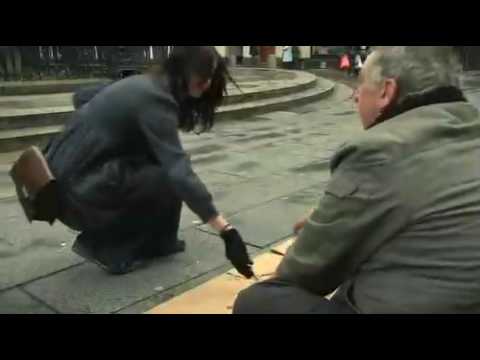 I was struck by how people are impacted by the way we say things. This man's sign, both before and after, were basically asking for the same thing - help. But when stated in a way that made the reader understand the need from their own perspective, the outpouring truly began.
To be thought of, when it is not convenient or even necessary, is sometimes the greatest gift of all. This is a good tip for marketers looking to have a 1:1 relationship with their customer but even better advice for friends.
Most of us have lots of "friends", especially in this Facebook era. But how many are really friends? When was the last time you sent your friends just a note of "hi" or even a link to a video like this to remind them that you are thinking of them - for no reason in particular.
I know this is not a traditional marketing blog but I hope that it serves as a reminder that words do matter and they can make all the difference in the lives of those around you..and in the workplace too.