Because April starts off with a "Fools" day, I was wondering about what other days April brings us. I found that among others, it holds National Peanut Butter and Jelly Day (April 2), National Don't Go To Work Unless It's Fun Day (April 3) and my favorite, National Tell A Story Day (April 27). The month is also International Guitar Month, Keep America Beautiful Month, National Anxiety Month, National Humor Month, National Welding Month, National Garden Month, and Uh-Huh Month. All this according to library.thinkquest.org.
Usually, I learn about these odd fun facts from my 11 and 14 year old sons. But this time, I am going to wow them. I came upon this series of videos called "Amazing Facts to Blow Your Mind" and was, well, mind-blown. Click here to see what I mean: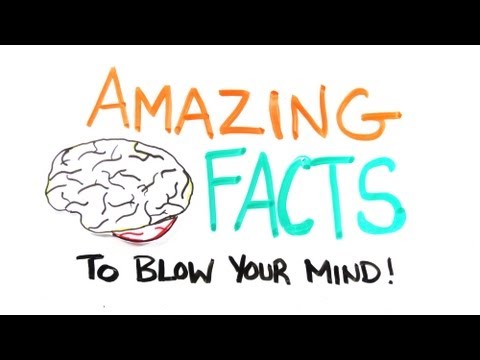 While I am not sure I needed to know that much about kangaroos and iguana's, I was fascinated by the fact that the iPhone is noted as the second best selling product of all time behind the Rubik's Cube or that approximately 1% of the world's population is drunk at any point in time..but maybe the latter is more shocking because it seems there must be far more than that.
While this video certainly fit the bill of "fun facts" I was also intrigued by the methodology this organization used to teach and tell their story. So, I watched another video by this group that explained how the brain works. It is entitled, "Brain Tricks - This is how your brain works".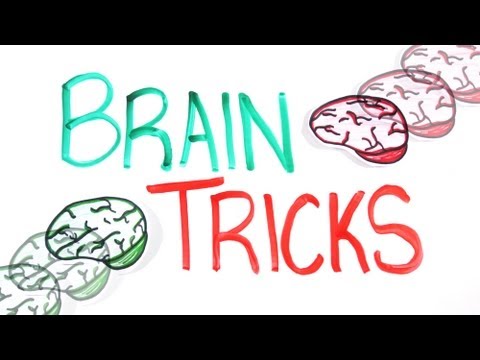 There are a lot of really great tests that go on inside this animated video which help to reveal how we think and how we fool ourselves into thinking that we solve problems a certain way. Here is one example. If I showed you this sentence, what would you say was the correct answer?
"How many animals did Moses take on the ark?"
If you said, "2" you would be wrong. If you tried to calculate 2 times the animals, you would still be wrong. You'd be wrong because NOAH brought animals on the ark, not Moses:)
I am a marketer so for me, this was fascinating because it provides some pretty basic insight into how to display a message but more interestingly, how people will decode them. True, it is pretty rudimentary but we all have gotten so into the excitement of the tech and the medium, that I tend to think we could benefit by get wowed by simple, yet compelling messaging ideas. More than that, we can benefit by thinking differently about how a message will likely be truly "seen" and processed by those we share it with.
The bottom line is that there is bound to be something in these videos we can all learn from to make us better marketers. But there is no doubt that for at least tonight, I can one up my kids with "fun facts"! (I will, however, leave out the animal facts:))