How often do you think about the context in which your media/advertising is received? If you are a media or strategic planner, probably a lot, but possibly not enough. I recently came across a TED talk by David Byrne. Not only did the talk reaffirm my estimation that David Byrne is a sacred alien, it got me to thinking about the increasingly challenging role that context plays in marketing and advertising in a post-PC world. I strongly suggest you take the next fifteen minutes and watch the video below. Then come back to this conversation with me and consider the following elements. I have a great many opinions on this topic, but I am really looking to spark feedback from a variety of practitioners.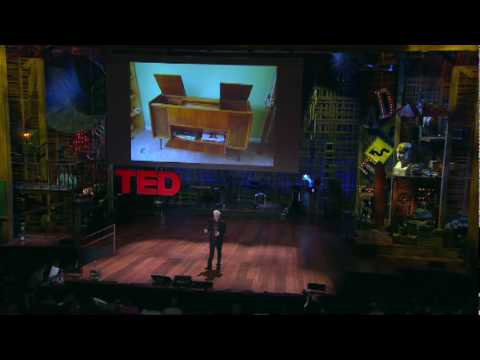 Please join the conversation by giving some feedback on the following:
You know that people use mobile devices "on the go" so you plan apps/mobile web for mobility. Have you ever considered a layout of the same app/site, on the same device, for different contexts (and I am not simply referring to leveraging landscape mode--I am talking real UI variations)?

For most of you, the answer is most likely "no" as this is not a common practice. Can you think of an instance when this might makes sense?
We know that people are using their smartphones in the bathroom. Perhaps a Lavatory Landscape Mode or a Toilet Time Mode. Of course, I am just joking...well...
Tablets. No one really knows what the most common uses are yet (yeah yeah--I know YOU know), although some studies are beginning to tell us people are using them in bed at breakfast and in the boardroom--very different contexts. As a brand or publisher providing information and/or experience, do you deem it appropriate to group those contexts together (please don't try and combine those three contexts, trust me!)?

Tablet users are proving to be a news hungry, lucrative audience. Just because you sell soap, does that mean you cannot incorporate relevant content that can feed this context (I am not promoting it, I am simply posing the question)?
These are merely thought starters. Now, go search for contextual clues relative to what you are working on. Bring them back and share your thoughts with you industry colleagues. I am excited to hear your thoughts.